Australia Day Party – Sat Jan 22nd 3pm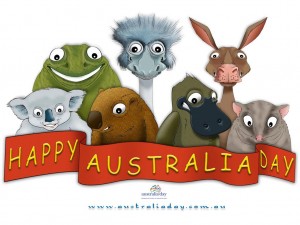 Come join a huge Australia Day party featuring Aussie beer happy hour(s) + Pies, Sausage Rolls,  & other food specials. There will be plenty of Australian music, including the chance to join in a rousing rendition of Advance Australia Fair.
It's also a chance to help out in some fundraising for the Philly Hawks Australian Rules Football Club and Queensland Premier's Disaster Relief Appeal.
Prizes will be awarded for
* winners of an Aussie Quizzo competition and
* best Australian-themed outfit. That's right, your chance to throw on that gear you keep especially for Australia Day!
When: 3pm-7pm Saturday, January 22nd (yep, it's a few days early)
Where: McCrossen's Tavern in the Art Museum section of Center City Philadelphia. 529 N. 22nd Street, Phila. PA 19130
Cheers, look forward to seeing you there with family and friends!