See Crowded House at World Cafe Live – July 23, 2010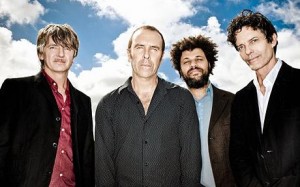 Hot on the heels of releasing their latest album Intriguer, Aussie/Kiwi vets Crowded House will be playing live at World Cafe at 12pm on Friday July 23rd. They're asking for folks to RSVP for the event so get onto it if you're interested. Go here.
If you're wondering what the lads have been up to lately, there's a pretty good read on their website.