Aussie native Meg Washington brings first U.S. tour to Philly's TLA Sept 22nd
Megan Washington, know in her native Australia as simply Washington, will begin a tour of the U.S. on Friday with Orchestral Manoeuvers in the Dark.
Washington will bring her self-described "passive agressive pop" to the Theatre of the Living Arts in Philadelphia when the tour hits the city Sept. 22.
Her critically acclaimed, chart-topping, Australian debut, "I Believe You Liar," will be released stateside Oct. 11 via Universal Republic Records.
The album, which comes hot off the success of her digital EP "How to Tame Lions,"  was mixed for its U.S. release by four-time Grammy winner Michael Brauer (Coldplay). The first single is "Holy Moses." The track "Cement" is being featured in a new ad campaign for Dell Computers.
"I Believe You Liar" received the 2010 ARIA Award for Best Female Artist and Breakthrough Artist, branding Washington an exciting new female voice in alternative music.
DJ Robert Drake will also be on the TLA bill.
The TLA is at 334 South St.
Show time: 7 p.m.
Tickets: $25 in advance; $28 day of show.
Information: 215-922-1011; http://tlaphilly.com; www.livenation.com.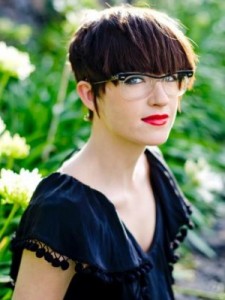 Source: http://www.phillyburbs.com/entertainment/music/australian-native-meg-washington-brings-first-u-s-tour-to/article_5d685a92-0044-5dfc-8bbb-6657810622c6.html