Aussie Kasey Brown has success during US Open Squash Championship at Drexel
Sixth seed Kasey Brown of Australia continued her giant killing act in the United States Open squash championships in Philadelphia when she upset world No. 4 and third seed Madeline Perry of Ireland to advance into the final on Wednesday.
World No. 6 Brown, who stunned world No. 1 Nicol David in the quarter-finals on Tuesday, won 12-10, 6-11, 11-6, 11-6 in 67 minutes.
Brown will face world No. 5 and fourth seed Laura Massaro of England in the final.
Massaro also created an upset in the semi-finals by defeating world No. 2 and compatriot Jenny Duncalf 13-11, 11-5, 13-11 in 60 minutes.
Brown said that it feels great to be in a major final.
"It has been a fantastic time for me living in America and working with my coach Rod Martin.
"Everything's coming together and I am happy to be in the final," Brown was quoted in the www.squashsite.co.uk.
Massaro too was delighted with her performance and victory over Duncalf.
"Kasey and I always have tough matches, it should be a good final but I am happy with how I played so I'm just going to try to carry on like that in the final," said Massaro.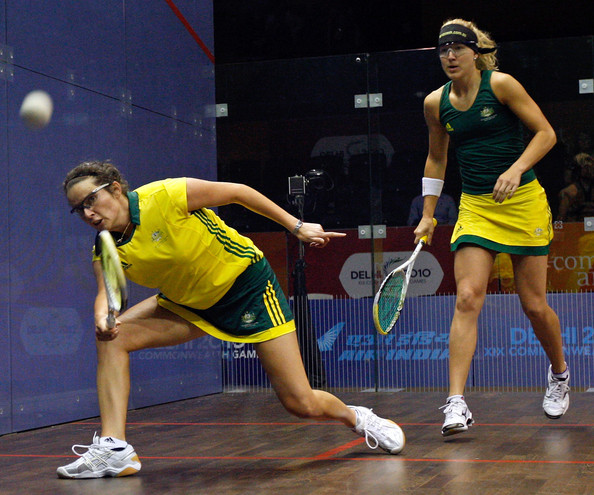 In the men's competition, world No. 1 Nick Matthew of England also advanced into the final with a hard fought 11-9, 11-7, 7-11, 11-7 win over countryman James Willstrop.
Matthew, the reigning world champion will face world No. 5 Amr Shabana of Egypt in the final.
Shabana, who won the world open titles four times in 2003, 2005, 2007, 2009, beat Thierry Lincou of France 11-1, 9-11, 11-6, 11-7.
Source: http://thestar.com.my/sports/story.asp?file=/2011/10/7/sports/9648888&sec=sports